Four States Dental Care
2040 LaQuesta Drive
Neosho, MO 64850
417-451-1566

Four States Dental Care
825 Hwy 60, Suite H
Monett, MO 65708
417-635-1173
Whitening for Life Program
Crown/Bridge Warranty | Whitening for Life Program | Care to Share Program | In House Benefit Program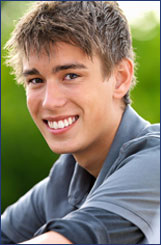 Enjoy a Lifetime of White Teeth & A Bright Smile
About our whitening offer...
When you take advantage of this offer, you receive custom tooth whitening (bleaching) trays and materials for a one-time enrollment fee of $162. If you have custom trays, then the enrollment fee is $99. Then, at each recommended preventative visit, we will give you a complimentary touch up kit of tooth bleaching gel. This ensures that you will be able to keep your teeth bright and beautiful for life.
All we ask in return is:
Keep your prescribed hygiene dental visits current. Your long term dental health is as important to us as it is to you. Our patients have found that these preventative appointments greatly reduce emergencies.
Provide at least 24 hours notice if you need to cancel or change an appointment. In order to provide exceptional services like Lifetime Whitening to all our patients, we ask that you give us the courtesy of advance notice for schedule changes.